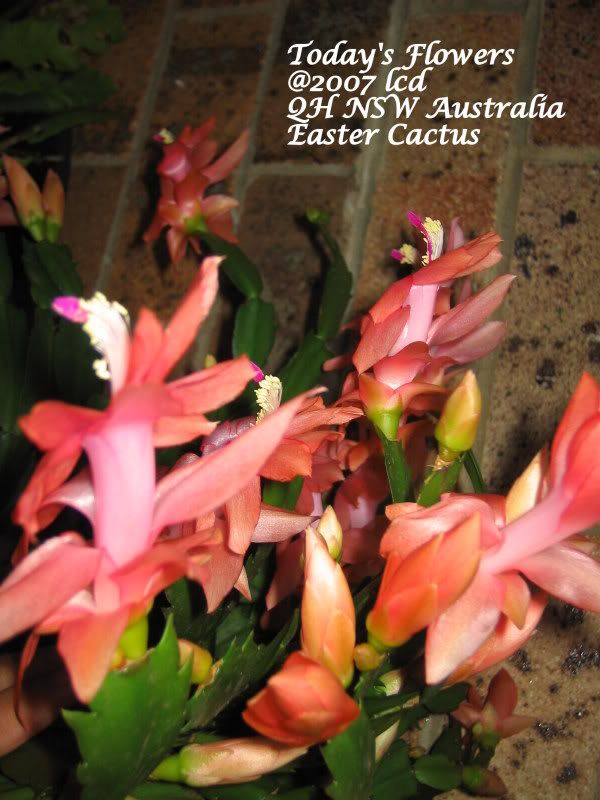 A sparkling velvety floral satin. It's Easter Cactus in Australia.
My source of pride and joy. This would be my signature flower Red Thumb! The origin of this plant was from my friend Olivia.
As her family was moving into a new house, she asked me to help her with the packing. It was a huge job to do but I found great
delight in helping her. We help each other when it is needed. So it's nice to have someone around whom you can turn to now and then.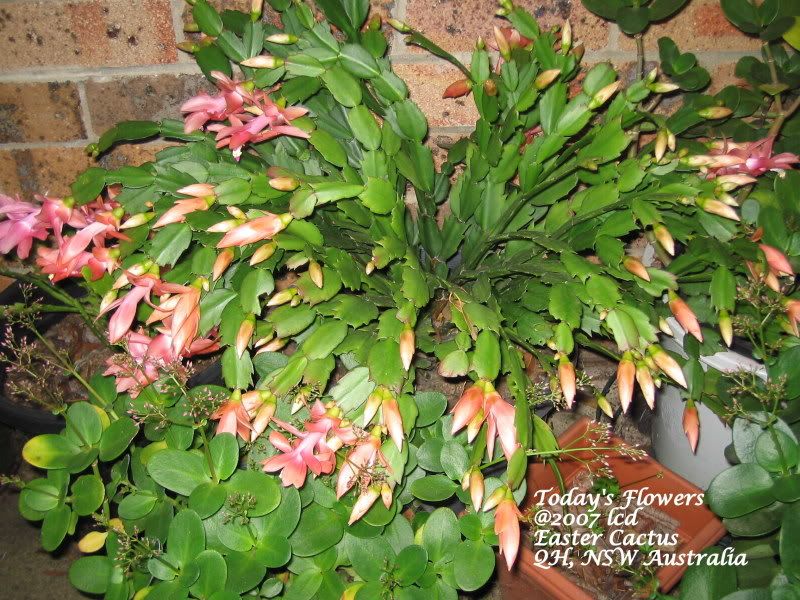 She gave me one pot of this flower and it just took off there. When my girls were gone, I could not bring everything with me, so this
plant along with others had found new homes and I hope the new owners tend to them just like I do.
My plants are happy with me and they do grow very healthy. You can tell it by the way they grow and multiply. They proliferate
faster than human beings do. Now I have started to grow one, I think, this time, it's purplish red. Let's wait and see. In no time, they too will be in their blooming spree.
Certified Photography
2005-2007