A thorny rose plant grows below my bedroom window.
When I first moved in, the season was heading towards summer of 2007. Then by fall, this prickly plant suddenly came into
view among the bushes
and it bloomed. It was too late for me to realize that this plant existed right in my little garden patch. Rather than letting the
cold season ruined this flower, I cut it and put it in a flower vase to decorate my bedroom.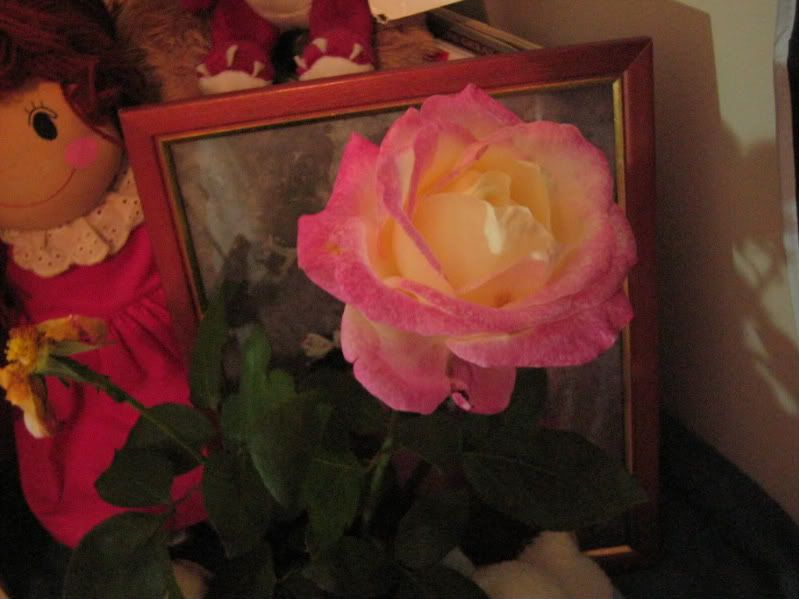 At that time, I was busy working and was almost away from home with little time to regularly attend to my own garden.
The reason I did not notice it was because this elusive plant lays hidden behind the bushy plants.
The blooming however was irregular. When the next summer came in 2008 this same beautiful rose plant bloomed again
and having been unattended, the flower wilted in the hot afternoon sun. My bedroom window faces west. Even the western
summer sun is too intensed for some plants.
I was still very lucky to be able to catch the last glimpse of this rose and managed to take a snapshot.
Cheers!